You are here :: Home
Days after MAD Convention 2008

2008-05-23 00:00:00 GMT+08:00
Toastmasters International
District 80 Annual Convention
Singapore 2008

Suntec Singapore International
Convention & Exhibition Centre
23 - 25 May 2008
---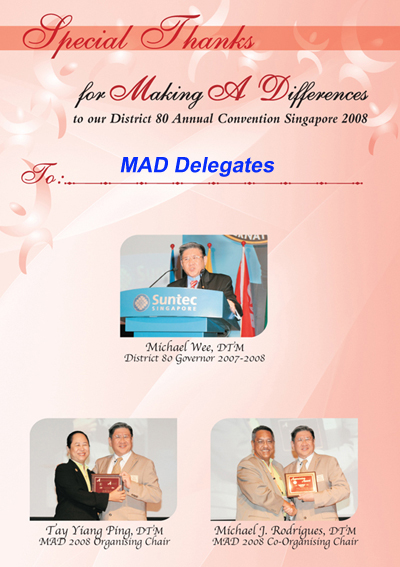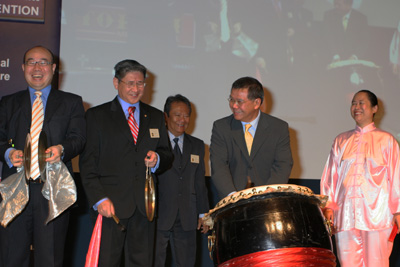 Guest of Honour - Abdullah Tarmugi, Speaker of Parliament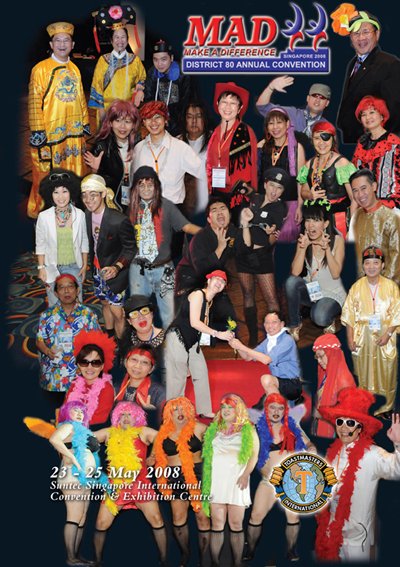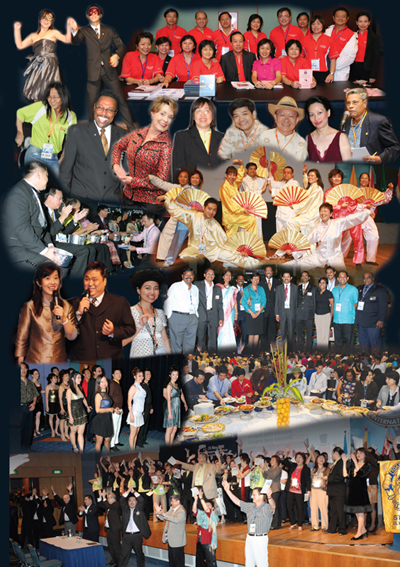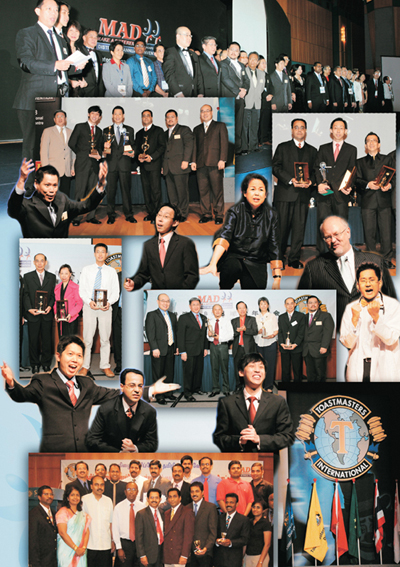 ---
Lost Items
Please call 96221803 or email yptay@starhub.com.sg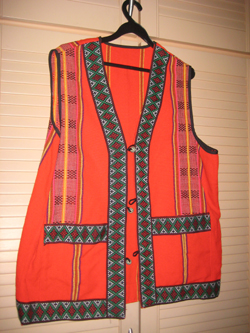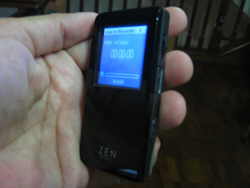 ---
Dear MAD Delegates,

Thank you very much!

We received total of 158 (36% of 439 Delegates) Evaluation Forms.

Your feedback are important to our MAD Team and for our future Convention Organisers.
Read the Messages from our MAD Team after the Convention and more photos at Programme page.




Looking forward to seeing you at the District 80 Semi-Annual Convention

MAD YP

---
Dear MAD Delegates,
How I wish that the MAD Convention has not ended so that we can continue sending e-newsletters, chatting with you and answering your queries, through email or the phone.
However all good things must come to an end and I Thank you, Thank you and Thank you for all your support! Without you we would not have had the opportunity to learn and experience what it takes to organize such an event.
We are not perfect; we want to improve further and to do so we need your feed-back so that we can share our experience with future Organizers of District Events.
If you have not submitted your feed-back to us, please fill in the form and email it to me, yptay@starhub.net.sg by May, 31st Saturday, while the event is still fresh in your memory.
Evaluation Form download
If you miss the Convention so much and would like a souvenir of it, you may order the DVDs by filling in the below Order Form, available for download, by June 6th Friday.

Hong Kong Delegates
Thailand Delegates
Singapore Delegates
Please also visit: Workshop Speakers to download the Speakers' Notes.
I wish you all the Best in your Toastmasters journey and if you are not a Toastmaster yet, I hope to see you at one of our Toastmasters Meetings.
Cheers!
A Big Hug and Kiss from MAD Lady, YP!

Yours sincerely,

Tay Yiang Ping DTM
Organizing Chair
Toastmasters International District 80 Annual MAD Convention 2008
Handphone: (65) 96221803
---
非常感谢您与您的团队的帮忙与协助,让我们华语备稿比赛顺利并圆满举行,并获得诸多会友的好评同时让我L区会友留下美好印象与回忆,能成为您们的一份子而感到骄傲,更以您你为荣。再次的和您说声谢谢!谢谢!
Attach contestants listing
Tan Hwee Yong
---
Dear Yiang Ping,
It was one of the best convention I have attended so far !
This is possible due to MAD team working really like MAD for the success of the convention.
I have really enjoyed every part of the convention and big thanks to you and the team for putting these extra efforts for the convention success.
Thanks and Regards,
Pramod Ponkshe
---
Congrats on the successfully conclusion of MAD 08. To the great MAD team - you did an excellent job - well done!
Your Highness, Hats off to your leadership skills!
On behalf of the three Tamil Toastmasters Clubs, a big thank you for initiating the International Tamil Toastmasters Speech Contest. It was truly a learning experience. Thanks for the opportunity. Our event was featured in MediaCorp Tamil TV News, MediaCorp Radio FM96.8 and Tamil Murasu (Tamil daily).
Once again, thanks much :)
President, Narpani Tamil Toastmasters Club.

---
Thank you for organizing such a wonderful convention.
Hearty congratulations to you and your army of committee members, for an excellent job.
All of you deserve a good pat on your back.
Suntec was a good choice and I am sure you can organize an International Toastmasters Convention here in the future. After all we have seasoned organizers so perhaps you can bid for it in the future.
On the whole everything went off smoothly. The Suntec Chefs did an excellent job too and everyone enjoyed all the meals. Our compliments to them.
Congratulations to you and Michael again for a fantastic convention.
Thomson Toastmasters Club
---
Many many thanks for all the wonderful work done,
You and your committee did a great job.
Mary
---
Congratulations for a well-organised convention.
PL
---
You're truly Motivational-Active-Dedicated (MAD) that we have all been more Motivated-Activated-Dedicated (MAD) and are now madly looking to Make a Difference (MAD), and none other than YOU deserves the title of World Champion of MAD - Congratulations!
Thanks for having chaired the Most Appealing Display (MAD) of SHARING AND CARING!
---
CONGRATULATIONS on a Successful Convention.
It was just GREAT.

Be well

Ajay Sheth, SRC Toastmasters
---
It was my first time joining international Toastmasters convention. Thank
you for organizing such a wonderful program. I have the MAD eperience.
I will recommend fellow toastmasters not to miss such an enriching
convention.

Thank you very much
God Bless you richly
Magdalene
---
My dear lady,
You done well. I love you!
See you!
Cynthia Chan Swee Lin
---
You did such a great job that we will always remember !
Dickson
---
great job in organising MAD convention.
It was a wonderful convention. I was there for the 2 events (gala and contests). Both events were well organised and I had a great time.
Kudos to the whole of MAD team for the excellent job.
All in all, I've enjoyed myself at the convention. Thanks once again
Best Wishes
Thomas
Tampines Changkat TMC
---
Hi Yiang Ping,

Congratulations once again for a great Convention. Must vote this as one of the best Conventions that I ahve attended,

Looking forward to you taking on new responsibilities in the Team at the Top of Dist 80.

Cheers!

Tan May Yan ACS CL
DIVISION B GOVERNOR 2006/2007
---
Dear Yiang Ping & Michael,
A BIG thank you to both of you for the hard work in making the MAD convention a great success. I can see the enthusiam in you and your team and I salute you for making lots of the sacrifices just to ensure that we have our money's worth and at the same time have fun.
I learnt alot, enjoyed every moment of it.... the food (more than enough to eat)....the workshop....and of course, the salsa dance...... or was it balacha??
Whatever it is, thank you once again for a great job well done.
Tampines Changkat Toastmasters
---
My Heartiest Congratulations for a very Successful District 80 Annual Convention held from 23 – 25 May, 2008 at the Suntec City Convention !
Cheers.
Robert Kao
---
Hi MAD Chairman

Thank you for the wonderful convention. This is my first time and i am already addicted to it. I am amazed by how efficient everything was run.

Well done and thanks again!
Cheers
Evonne , Bishan TMC
---
Congratulations on your excellent job!
It is a memorable convention that I ever had.
Moreover, kindly send us the feedback from delegates that we can use for planning our 2010 convention.
Panomporn Vajirakachorn

---
Thanx, Michael,
Congrats on the wonderful job done on the recent MAD convention, enjoyed it very much, especially the Kajang Satay.
Great to witness a black-belt master organiser like you in action.
Lionel Foo
Biz Dev, Singapore
---
Dear Fellow Toastmasters,
At the recent D80 Convention we heard outstanding speeches from among the world's best speakers. We participated directly or indirectly in some events as well. And we witnessed some of our fellow members from Raffles Town Toastmasters showcasing their talents too in various forms and capacities. We could say we stood tall. Wearing that quality label associated with our Raffles Town was ipso facto an instant credential for any and all of us present.
We had Lynda (Editorial/Publicity/Opening Ceremony), William (Sponsorship, Venue/Hospitality/ Logistics), Jenny (Venue/Hospitality/Logistics), Angie (Venue/Hospitality/Logistics/Credentials), Catherine (Welcome Night/Gala Dinner/Credentials) who either led or joined a sub-committee to support the Convention. They played their individual roles and leadership skills at their own times and expense off stage, and remained incognito. Well a few even went on stage to display their agility skills in combination with the rest to show their collective efforts, as shown in the attached picture (for Lynda – in striking red, Angie – in brilliant yellow and Jenny – pure white, front row right). There were there really beyond the call of the duty. They had their joys in the dances yet they all made it to wear that Quality Label…
Join me in congratulating a job well done to all these high fliers from Raffles Town Toastmasters! Cheers.
Kim-See Teo, ATM-S, CL, RP
Charter President (2003-2004) Raffles Town Toastmasters
---
Good Day Ms Tay,

The attachment is the MAD Evaluation form as requested.
By the way, thank you for organizing such a good event. Keep up the good
job!

Best Regards
saumei
---
Proudly Sponsored by:
Millennium Sponsor


---
Gold Sponsors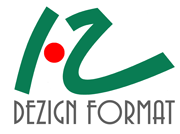 ---
Silver Sponsors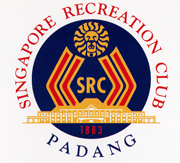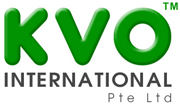 ---
Bronze Sponsors
Dr Khong Chooi Peng
Monica Goh
Aziz Mustajab
Liu Ji Yin
Andrew Cheng

ebeautyasia



---
---